Why Golden Cherry is the Best Casino for US Players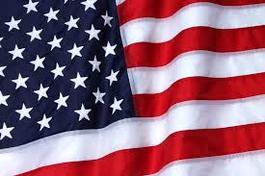 If you're looking for the best casino for US players, then Golden Cherry is certainly the place to be.
Our online casino site
is one of the select few out there catering to American gamblers, and we've worked hard to provide an experience that simply cannot be matched elsewhere. One of the primary concerns surrounding the process of finding the best casino for US players is whether or not gambling is actually legal. The UIGEA, or the Unlawful Internet Gambling Enforcement Act, was enacted in 2006 in an effort to put a stop to an unregulated practice. It was thought at the time that the sheer number of venues in existence was affecting the economy, largely due to the fact that people spend vast amounts of money at these sites. The government wasn't able to come up with a solution to regulate them primarily because many of them were offshore operations. Thus, the Act was put into place. Because of the UIGEA, people believe that they can be prosecuted if they are caught gambling online but this simply isn't the case. The purpose wasn't to criminalize the activity; rather, it was to make it increasingly difficult for casinos like ours to process financial transactions with American banks and financial institutions. The good news is that it isn't impossible by any means, and we've managed to secure all of the most
popular payment methods
in the country. Credit cards, debit cards, electronic checks and even e-wallet service providers are all found here, and this makes things easier for our customers. Of course, there are some other factors that go into becoming the best casino for US players, too. We accept USD as our primary currency, so there is no need to worry about exchange rates or fees associated with conversion. Our
friendly customer service
agents are fluent in English, and the telephone number via which they can be contacted is toll-free in the United States, as well. We offer some of the
best software in the entire industry
, and this means that whether our customers want to
enjoy the best iSlots
, blackjack, poker, baccarat, craps, keno, bingo or even a few scratch cards, we have them all covered. Finally, we offer some of the best security in the industry, starting with the platform we have chosen and ending with the secure servers upon which your personal account information is stored. Golden Cherry aims to be the premiere destination for individuals who want to play games for real money but who are having difficulty finding a venue due to the restrictions put into place by the government. Again, it isn't illegal to gamble on the internet, but it can be tricky to find a site that allows for seamless financial transactions. That is exactly why we exist, and it's why we've worked so hard to continue to welcome people from the US with (virtual) open arms. For any questions or concerns, please don't hesitate to contact our friendly customer service agents any time of the day or night.